The Unique Nature of Family Office Aviation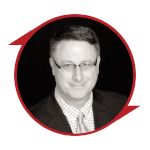 By: David Clark
Managing Director of Integris Aviation Consultancy
Summary
Family office aviation is a growing trend in which families use private aviation to serve their specific needs. As more families establish family offices, they are taking on the responsibility of managing their own aviation programs. This presents unique challenges that must be carefully considered when staffing and operating a family aviation program.
The Origins of Private Aviation
The private side of aviation has always been somewhat of a mystery. Ever since corporations and high net-worth individuals began using decommissioned military-executive transport aircraft in the 1960s, privacy and convenience were the main reasons for such an investment. The ability to go anywhere, anytime on their own terms was breathtaking, especially at that time when aviation had only existed for just over half a century.
Fast forward to the present time and we see a much more evolved landscape, with clear threads and utilization strategies developing rapidly over the last thirty years. Corporations most certainly have embraced private aviation, using it to accomplish its strategic objectives by leveraging their key employees' time.
In fact, the vast majority of Fortune 500 companies use private aircraft, many owning one or more units and running entire departments that are staffed by professionals who are at the top of their game. Many companies would simply not be where they are today without the use of a private aircraft. Even Warren Buffet once famously said that he went from calling his private aircraft "The Indefensible" to "The Indispensable". Berkshire Hathaway went on to buy Netjets, the world´s largest fractional ownership company which today boasts a fleet of over 800 aircraft.
The Rise of Family Office Aviation
But in parallel to the corporate use of aviation (also called business aviation) is family office aviation – private aviation used in service of one particular family with one or more family units sharing the amenity. 
As family offices have gained popularity in the past ten years, more are taking on the responsibilities of overseeing the aviation program for their family. This has brought unique challenges which are not insurmountable but must be carefully considered when staffing and operating a family aviation program.
Scheduling Can Be Challenging 
One of the key differences between business and family office aviation is that of scheduling. Whereas most business occurs Monday through Friday, this allows a certain predictability when scheduling crews and offering quality of life which is very important for employee retention these days. 
Many larger corporate aviation departments have gone to a quasi-airline style scheduling model, with guaranteed days off and the ability to bid a schedule which fits with each crew member´s individual situation. 
With family office aviation, just the opposite may be true – many trips occur on weekends, holidays and may involve being on-call more than the counterparts who fly for a company.
Financial Considerations
That leads to another key difference: staffing. When a family is staffing their aviation department, it is very important that all crew members have realistic expectations to what is involved with the schedule. Vetting candidates is extremely important in order to find the best personality fit with the family culture. Set the right expectations for how the family travels, how they make changes and how last-minute those may be. The differences may be subtle, but one starts to see some stark contrasts when it comes to business aviation and when flying for a family.
Think of it as the difference between staffing a trucking company and a fire department. The trucking company will seek candidates who value fixed schedules, completing a mission on-time and guaranteed time off. A fire department, though, will want people who are more flexible, able to handle periods of waiting while maintaining a great attitude and able to jump into action when called upon with short notice.
By putting the right people in place for specific demands of the situation, a family can build a flight services team that can function at a high level no matter what the circumstances, since those will have been anticipated and factored in from the beginning.
The Importance of Oversight
One final big difference between a corporate flight operation and a high net worth family is that of oversight. A corporate aviation department will have access to all of the built-in functions of the company – from HR to Purchasing, Finance, IT, Risk Management, Facilities and an executive team hired to make complex decisions. The aviation department becomes an extension of the company with the support of all of these departments orchestrated through the Aviation Director.
With the family office, these functions may not as robust as those found in a corporation. While the family flight department will be staffed by highly competent aviation professionals, the family office itself may not have the experience or framework to deal with all of the issues that a corporation is set up to handle.
One solution is for the family office to have a highly experienced aviation advisor to help talk through everything from budgeting to strategic planning, fleet planning to use policy, hiring standards, safety, risk management, tax and much more. It can get complicated if the aviation professionals at the hangar are not well versed in these issues and neither is the family office team.
This can present some real challenges which can fortunately be mitigated by hiring a competent aviation consultant on a project or retainer basis to advise the family, the family office and the aviation department through these different issues in a coherent, coordinated way.
Conclusions
Today we have a well-evolved private aviation landscape with three well defined strands: corporate aviation, fractional ownership & charter and family/UHNWI aviation. Fractional ownership is the most structured, followed by corporate aviation. Family office aviation runs the gamut from a structure standpoint.
If they lack the expertise and structure to meaningfully work through all pertinent issues, then family offices can tap into the expertise of a specialized aviation advisor who can help them create an overarching strategy while also zooming in to the granular details.
With a focus on best-practices and risk-mitigation, any family office can function at the highest levels of safety while providing the flexibility required by the family units they serve.

Download This Article As A PDF
Submit your email below to download this article as a PDF.