The Role of Private Aviation In Family Offices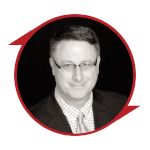 By: David Clark
Managing Director of Integris Aviation Consultancy
Summary
For family offices, private aviation is not just about speed, cost, and scheduling, but more importantly, it is a tool to build and sustain family values and legacies. Developing human capital and defining shared family values are crucial for multi-generational success. Private aviation provides the mobility necessary to achieve these objectives, making it an important tool for families who are building generational wealth and leaving a lasting impact. Before and after a liquidity event, families must spend time defining their purpose and long-term impact, separating those with a lasting legacy from those who may diminish their impact over time.
An Aircraft or An Aviation Program?
Much of the discussion around private aviation revolves around its technical aspects: speeds, costs, maintenance intervals, salaries, and scheduling. While these operational issues (the how's of private aviation) are important, it is even more important that family offices delve deep into their private aviation program's strategic aspects (the why's), as an aviation program is entirely built on this foundation of strategic intent. Strategy is the difference between simply having an aircraft and having a robust family aviation program.
Aviation is not an end to itself—few people get on an aircraft simply to go for a ride. It is, instead, a means to an end. Aviation is a tool by which greater purposes are accomplished. Defining those purposes is critically important for a high net-worth family, especially one that has just gone through a liquidity event.
While family offices have traditionally prioritized managing financial capital as central to their advisory role, increasing emphasis is being placed on developing human capital in the family, which is just as important as the financial side. Human capital development is critical to providing an environment in which families can continue to succeed and thrive long term.
At the core of these two kinds of capital (human and financial) are a deeply-held set of shared family values, and the family business is tasked with driving alignment around these values in order to achieve multi-generational success.
Private aviation is a critical tool in providing the mobility necessary for a family to accomplish these objectives and is the reason so many families have invested in robust aviation programs that go way beyond simply providing convenient transportation between points A and B.
For families who use aviation in their company's pre-liquidity stage, the overarching purpose is to build something substantial and maximize its value without unduly sacrificing personal time. However, for the family in the post-liquidity event phase, it is essential to define what they now stand for and their lasting purpose. It is not enough to simply manage the accumulated wealth or pretend that the family doesn't face new existential questions because they do.
 Families who are intent on building generational wealth and long-lasting legacies spend a considerable amount of time defining their purpose and their long-term impact both before and after a liquidity event. This effort separates families into those who intentionally create a long-term legacy and those who could steadily diminish their impact in a matter of generations.
The Role of Private Aviation
So, what is the role of private aviation in the family office? Quite simply, it is the primary mobility tool the family uses to live out its founders' legacy. The vast majority of founders (Generation 1) built their wealth based upon a set of values and principles, which will become their legacy.
That legacy is played out in a series of activities that reflect the founders' inner priorities, and those activities require mobility. While airline travel can provide some freedom of movement, the value it can provide is limited, given the multiple connections, risk of delays, and inability to maintain privacy in public settings. Private aviation can provide security, flexibility, and privacy like no other mode of transportation and is thus the best way to facilitate the activities that promote the founders' legacy.
In broad categories, these activities can be described as: 1) personal travel, 2) business interests, and 3) philanthropic efforts. Personal travel covers everything from family trips abroad to regular commutes to other family homes. It could also involve bringing college kids home for the holidays—anything that involves family or leisure can be categorized as personal travel. Often, this category accounts for the greatest amount of travel in the family office.
 The second largest number of trips usually revolves around furthering of business or investment interests, from investing in a startup to sitting on a board. Attending conferences also falls under this umbrella, as does anything else involving business travel on the family aircraft.
Lastly is travel related to philanthropic or charitable causes. Such travel might include fundraisers, site visits, board meetings, or even providing empty seats for nonprofits like Corporate Angel Network, which is a group that fills empty seats on private aircraft with patients travelling to doctor or hospital visits.
 Another aspect to the role of private aviation in the family office is where it sits under the overall governance structure. Oftentimes, the founder has had control of the family or business aircraft for decades, and it sits outside the purview of the family business governance structure.
 This arrangement can introduce serious risks to the family from a legal, financial, and reputation standpoint because it escapes oversight and becomes difficult to align aviation with the overall family objectives.
 By bringing the aircraft under the umbrella of family office governance, best practices can be applied to create a more robust aviation program. This approach will provide for all eligible family units' transportation needs, something that occasional charter or fractional usage cannot offer.
A Shared Family Amenity
 Many times, aviation falls under "Shared Amenities" in the family office structure, but it could also fall under "Lifestyle" or "Personal Assets." No matter where aviation is placed under the governance structure, it can be operated in coordination with tax, legal, risk management, human resources, and accounting, greatly facilitating oversight as the aircraft transitions from mostly being used by the principal to becoming part of a larger aviation program used by multiple family units (Generations 2 and 3).
Any family aviation program needs to have a very well-defined use policy in order to avoid misunderstandings and conflicts among the different family units. This policy will address everything from double-bookings, chargebacks, and annual allotted hours per family unit to empty legs, third-party charter usage, and much more.
It is also important for a small committee of family members and family office personnel (usually two or three people) to meet with the Aviation Director monthly to discuss upcoming maintenance, safety concerns, aircraft improvements, personnel needs, hiring, technology trends, and any other issues pertaining to the aviation program's operation.
Aviation needs to be treated with the same seriousness as any other aspect of the family office, and having expertise at the table is invaluable to the program's long-term success. By running aviation like a business unit, with the same standards of oversight and governance, family offices can ensure that they leave nothing to chance from a legal, financial, or risk standpoint, which is critical to providing safe mobility that furthers the founders' legacy over the course of time.
Legal Considerations
 Other key aspects of a successful aviation program are robust safety policies and well-defined legal frameworks for the operation. Each family office situation is unique and requires careful analysis of what is required from a legal standpoint to ensure no regulations are broken when multiple entities use the aircraft.
An aircraft without the proper legal structures in place can place the family in serious legal jeopardy and could affect insurance coverages in the event of an incident or accident. A very specific legal framework that is tailored to the aviation operation and reviewed regularly is a critical part of family business oversight.
 Even if the single or multi-family business does not have the in-house expertise necessary to pull these pieces together, external experts are available who are well-versed in meshing these different aspects seamlessly for any given situation. Aviation-specific legal counsel, tax specialists, and aviation consultants are invaluable in addressing both macro and micro issues and ensuring nothing is missed.
Preparation is Key
The Emergency Response Plan (ERP) is an important tool a family can use no matter how their aviation program is structured. By putting a formal plan in place in the event of a mishap, the family can designate one spokesperson ahead of time for all communications and determine the messaging on their terms. Many agencies, insurers, and concerned friends and associates, as well as the media, will need regular updates with pertinent and accurate information.
Careful messaging via one point of contact is extremely important to protect the privacy of everyone involved during an event that will take twists and turns even under the best of circumstances. By preparing and practicing for the unlikely-but-possible, a family business can take preemptive steps to ensure their interests are protected should an accident or incident occur. In the process, they can protect the family's reputation both internally and externally.
Conclusions
In the recently published 2022 Citi Private Bank Family Office Survey (http://citi.us/3UWNYrS), 43% of G2 and G3 family members listed family unity and continuity as priorities. Active management of investments and philanthropy also rated high on the priority list—all considerations that require mobility-intensive activities in addition to the expected personal travel.
Private aviation is thus a key resource for families that are still running the founders' company or are finding new purpose, post liquidity-event. Operating a standalone aviation program under a single- or multi-family office governance structure is the best way to ensure that all disciplines—both in-house and those brought in from external resources—come to bear.
By ensuring safe and flexible transportation that supports activities informed by the family's agreed-upon values, the first generation's legacy can be carried forward decades into the future.

Download This Article As A PDF
Submit your email below to download this article as a PDF.