Aircraft Resourcing Options for Family Offices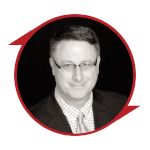 By: David Clark
Managing Director of Integris Aviation Consultancy
Summary
Private aviation's technical aspects like speeds, costs, maintenance intervals, salaries and scheduling are important, but its strategic aspect is more crucial. It is the foundation of having a robust family aviation program rather than just an aircraft. This article discusses the different options available to family offices and provides key considerations for selecting the best one for their needs, covering the broad categories of family office aviation.
Choices, Choices
New visitors to the United States have many interesting perceptions of our country, but a common refrain I have heard many times is the incredible number of shampoo choices in the supermarket aisle. It is almost too much to take in for those new to a capitalistic society.
Private aviation options may not number the choices offered in the shampoo section of your local Target, but there are a dizzying number of choices available - and each one has it´s rightful place in the market. In the United States, there are over two hundred jetcard choices, for example.
There are also over 2,000 certificated aircraft charter operators. Hundreds of management companies exist in the United States, from large operators with hundreds of aircraft under their watch to Mom & Pop companies who only operate three to five aircraft.
So where does a family office start when selecting the right option (or options) when it comes to serving their family units? What is the best way to go about this and what pitfalls are there to avoid?
In this article, we will discuss the broad categories that exist for family office aviation and some of the key considerations with each one. When you finish reading this, you should have a better understanding of where the boundaries lie and how to factor in best practices in selecting the right choice for your family office or corporation.
Light Usage - A Good Place to Start
The vast majority of family offices and ultra high net-worth individuals don't use private aviation in a consistent, well thought-out manner, and most certainly don't own or lease their own aircraft.Therefore, most family offices are initially probably light users, meaning 25 to 50 hours per year. This category is what we call Ad Hoc Charter, or On Demand Charter. It is equivalent to a trip every one to two months, and is typically used for leisure travel.
One must choose the operator wisely as over 2,000 air charter operators exist in the United States alone. What is the safety record of the charter operator? Do they have a standard contract available that gives you guarantees in case of trip cancellation or refund policies? Are you able to list the passengers as Additional Insured persons on the Insurance Policy and request a Waiver of Subrogation?
All of these are key considerations when chartering on an "On Demand" basis. With a knowledgeable aviation consultant on your side, you can navigate all of these issues and ensure your interests are protected so you can do what you want the most - get to your destination safely and enjoy time with friends & family.
Charter Packaged Hours (JetCards)
As On-Demand Charter has evolved over the years, program benefits have grown and, as can be expected, those who sign up for more hours up-front get preferred access during holidays and flexibility in choosing aircraft depending on the type of travel.
This has led to the rise of companies like Wheels UP, which follows a membership model reminiscent of Costco. For an annual fee, members get access to aircraft at preferred rates. Part of the benefit is access to Wheels Down, where all manner of reservations can be made for cars, restaurants, events, and more. It is a concierge service that is standard among other membership programs like Netjets, VistaJet and Flexjet.
If you know you need 50 to 100 hours per year and are willing to pay up front for hours, the benefits could be very interesting for your family office, giving your family units predictability and the ability to simulate aircraft ownership with much of the standardization without the monthly overhead.
Fractional Shares
The first on-ramp to ownership is fractional ownership. This model was first introduced by Netjets in 1986 with a fleet of ten Citation aircraft - and the rest is history. Borrowing from the hotel timeshare craze in the 1980s, Netjets aimed to bring the same kind of "shared ownership" experience to the aviation market.
This option continues to be very popular today and is usually sought after by family offices, corporations and high net-worth individuals who want an ownership experience but who aren't quite ready to be fully burdened by all of the costs incurred by an aircraft owner.
For corporations, the share is a depreciable asset and is able to be resold after a period of time (usually five years). Fractional companies sell shares in 1/4, 1/8 and 1/2 increments, and charge a monthly management fee to cover crew, insurance and maintenance costs. There is also an hourly flight charge to cover fuel and other fees.
If your families are flying 100 to 200 hours per year, want a very predictable flying experience and a "one call does it all" option, then fractional ownership might be for you. If you own a corporation, tax benefits may also exist.
Leasing is In
While the vast majority of full time operators of aircraft own their assets, many are choosing to lease for a variety of reasons.
This option is for the family office or corporation that is ready for full-time control of an aircraft, but for specific reasons are not wanting to actually own the asset.
Several reasons exists for this: first, a family office may wish to avoid asset volatility and reduce upfront capital investment. Second, a family or corporation may want to only pay use-tax by the hour rather than a large, one-time sales tax on a comparable purchase.
Or perhaps they just want to "try before buying" - using an aircraft for a year or two before committing to that model long-term.
These and other reasons are driving more family offices to lease rather than buy. It is a great option for those flying more than 200 hours per year, but not quite ready to say commit for a longer period of time.
Whole Ownership
 The opposite end of the spectrum from On-Demand Charter is Whole Ownership. This is where family offices and corporations end up after carefully determining that they want full control of their asset, can use the aircraft full-time and are ready for the expense & responsibilities of this commitment.
 High net worth families are rarely composed of one family unit, but instead can be anywhere from four to ten family units who share amenities managed by the family office - from vacation homes to marine assets to aircraft.
 Much more than just an aircraft, what the family has, in reality, is an aviation program in order to facilitate the lifestyles of the family members.
Aviation provides the random-access, on-demand mobility necessary to allow each family member to get more out of their time, allowing them to do more by leveraging their time accordingly.
 With whole ownership, the family or corporation has complete freedom to operate the aircraft themselves or hire a professional management company to run the whole aviation program for them.
 Some reasons for using a management company are bulk discounts on fuel, insurance, parts and maintenance.
 Other reasons include a 24/7 operations & dispatch center, maintenance control and safety oversight. Streamlined hiring processes exist for crewmembers and backup aircraft can be sourced in the event your plane is in maintenance or already flying on another trip.
 Reasons for having an-house flight department are maintaining more control of the operation, which may just reflect the philosophical bent of the family: owning versus outsourcing.
 No matter which option to operate the aircraft, at this level the family has complete control of their aviation asset(s) and with a fair use-policy, the aviation program is central to the amenities offered by the family office to its various family units.
Other Considerations
No matter what aviation option (or options) you choose, there are several things that family offices can do to mitigate risk and establish procedures for fairly accessing lift.
One of the most important things is to ensure the proper legal framework is in place to operate a fractional share, or a leased/wholly owned asset.
An experienced aviation attorney will be able to ensure all the necessary agreements are in place and determine if additional legal entities need to be formed. Federal and state laws come into play, and there are many nuances that are not worth risking by going it alone.
Another tool already touched on here is that of a use-policy that will govern how the aircraft will be accessed by family members. What approvals are necessary to fly, how chargebacks are accomplished, what happens if the plane is already booked, and how insurance is written: all of these and other considerations can be placed into a fair use-policy that will provide clarity and reduce conflict among the family units.
Yet another consideration are the tax consequences of each resourcing option and how best to structure the operation in light of this.
Private aviation has several very competent aviation tax firms who can be engaged to ensure that taxes aren't left to chance and money isn't left on the table.
An important tool that a family can use, no matter which resourcing option is selected, is that of the Emergency Response Plan (ERP). By putting in a place a plan in the event of a mishap, the family can designate ahead of time one spokesperson for all communications, and determine the messaging on their terms. This is extremely important to protect the privacy and reputation of the family during an event that will take twists and turns even under the best of circumstances.
By preparing and practicing for the unlikely-but-possible, a family or corporation can take preemptive steps to ensure their interests are protected should an accident or incident occur.
All of these and other considerations can be discussed with a competent, experienced aviation advisor contracted to protect the interests of the family that is interested in creating a robust aviation program, not just owning an aircraft.
Conclusions
The most important thing in a family office is the family, and private aviation is a key strategy that enables the family units to live out the legacy of the founders.
By using a best-practices approach and enlisting the best professionals to advise on several key issues (tax, legal, insurance, operations, technical, transactions), family offices can ensure they are doing everything they can to create a robust aviation program - not just own or operate an aircraft.
There are several on-ramps to private aviation that are easy to access: on-demand charter for light users, jetcards (packaged hours) for those able to pre-pay, fractional shares for those wanting an ownership experience without all the overhead, and whole ownership/leasing for families wanting full control of the asset so they can customize their aviation program to their needs.
Having an experienced aviation consultant on your team is invaluable in navigating the myriad of choices, options and considerations - as well as make introductions to the very best aviation professionals who are at the top of their game. By using the same careful, thoughtful approach employed in other areas of the family office, private aviation can be leveraged as a lifestyle multiplier for the family units served.
Mitigating the risks and maximizing safety & service can be key components of any aviation program designed to enhance the lives of family members as they live out the legacy of the founders for generations to come.

Download This Article As A PDF
Submit your email below to download this article as a PDF.